Today I show you how to achieve massive results like these:
If You Have Traffic, You Have Opportunity.
Many don't realize this but if you have traffic, you can siphon it to a Facebook group by following a few simple steps.
Step 1. Create Your Facebook Group
Head over to Facebook.com and click on the top right white arrow, then click on "Create Group."
Next, you're going to enter in your group name, invite at least one friend (required), and select closed (I will tell you why later), then select pinned to shortcuts for easy accessibility.
Note: to make your Facebook group SMO (social media optimization) friendly, make sure you target a key phrase within the group name. If you don't know what key phrase to target, don't worry, you can change the name later.
Step 2. Upload Channel Art and Description
This step is pretty step-forward.
Head over to somewhere like Fiverr and get someone to make a logo and Facebook cover art for you.
Here's what I had done for $5 for the Black and White Ninja cover photo:
Not bad right?
As far as your description for your group, I would fill it out as much as possible and talk about what your group is about for SMO purposes.
Step 3. Create Traffic Siphon
This step is the most important one so don't fuck it up.
Here you're going to need to figure out how to get the traffic you generate to accept your invitation to your Facebook group.
Example:
You can do a few things here:
Create ads directly promoting your group.

Create content and mention your group in your content that you push out (my favorite method).

Give a downloadable PDF of a post, template, checklist, etc. in exchange for an email which you can then directly promote your group to.

Do video content marketing and constantly promote your group in each video (I do a lot of this).

Cross promote your group from other groups.

You can do giveaways in exchange for group sign ups with a tool like gleam.io
There are probably 100's of other opportunities out there to bring in people to your group, however, if you are a marketer your job is to figure this part out what's going to work for you long term.
Step 4. Create Engagement and consistency
It's true, if you don't create engagement and consistency your group is going to die a slowly die.
Even if it has 10,000+ members.
A ton of engagement going on here.
(PS: The same goes for most any platform at this point, Youtube, Facebook, one could even argue Google).
The worst part?
I actually think it's hard to grow a group or channel when you have more users who don't engage compared to creating a new group / channel that only has a few people who don't engage.
Here's why:
When you have 100 people who don't engage with something you put out vs. let's say 5 people, well the algorithm is going to drop the post a lot faster that has more users WHO DON'T ENGAGE.
So How Do You Create Consistency?
Here's a few things I do:
I post questions on a regular basis, such as, "What's your top question around, [insert topic].

I post videos of Q and A's I've done by scheduling them out with the Facebook schedule post feature.

I do $100 Amazon gift card giveaways for people who contribute the most in the group.

I do $25 Amazon gift card giveaways for people who leave the most detailed answers on questions I ask the group.

I get experts do AMA's in the groups.

I promote my free content in other groups and siphon that traffic to my group with a content upgrade.

I post pictures and leave advice around what the picture pertains to.

I do group polls (this is mainly for gathering data and selling to the group).

I ask if people would be interested in learning [insert topic] and then give them a blog post or video if the response is high enough.
Step 5. Monetize your group
So I monetize my group in a few ways.
Here's how I make money:
SEO Agency ($20k-$30k gross / month)

SEO Courses (about $25k gross per course)

SEO Mastermind ($1k gross / month)

SEO Software and Templates ($2k / month)
A large portion of my sales comes through my Facebook group and re-marketing to people on Facebook group with ads.
Here's a break down of my sales process for each item shown above
SEO Agency
For the agency side of things I either offer a paid SEO audit to anyone who wants it or a free SEO audit to anyone who applies.
Here's the difference: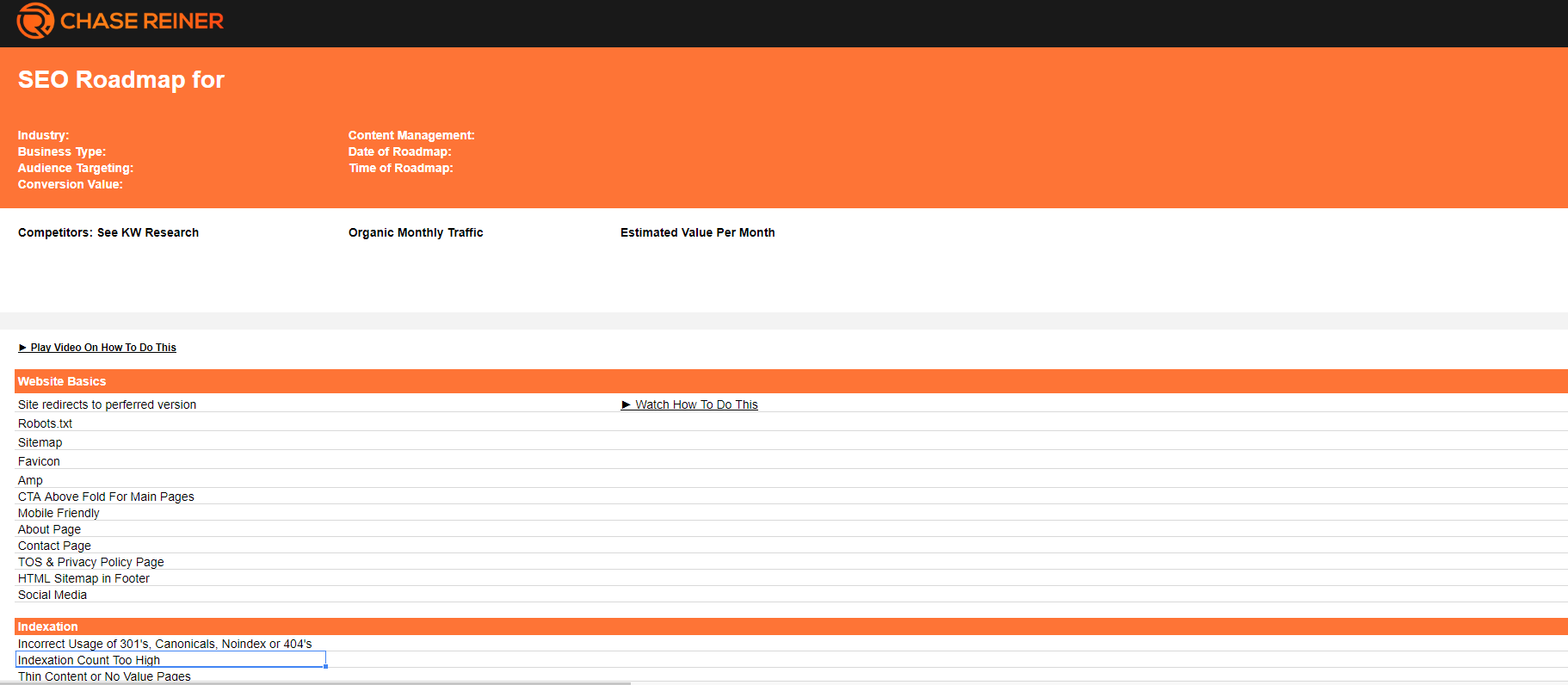 It All Starts With An SEO Audit
I've found that this works best.
If someone wants a paid audit and doesn't want SEO services after, I still make $200 for a quick and simple audit.
For the free audit, I only do them for those who apply with budgets over whatever I'm willing to accept based on supply and demand.
On either end, at the end of the audit, I of course recommend implementations for "$x / hour" depending on again, supply and demand.
The way I charge hourly is just based off estimations of the work required.
2. SEO Courses (about $25k gross per course)
For courses, all I do is take polls in my group asking if members would be interested in buying a course around [insert topic].
If enough people say yes, I then create another poll asking them what they would be willing to pay.
If enough are willing to pay what the course is worth making for, then I launch a presale.
The presale is simply a landing page saying that the course is going to be out in a month and if buyers want a huge discount, buy now.

As for the mastermind, templates, and software, I'm going to just go with this:
Content marketing is going to be sell these things.
You need to continually show your members what's going on with your products and how they are being updated.
So that's it, using these steps repetitively over the last year, I've made over $130,000.00 off just one Facebook group alone.
Liked the article? Let me know by leaving a comment.
Until next time, marketing ninjas.